Risky business: how HR and risk can work together
Source:www.hrmagazine.co.uk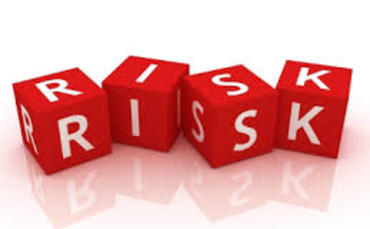 A few weeks ago, HR magazine attended a conference. On the agenda: culture, engagement, values, trust. Nothing new there. But this wasn't an HR event. In fact, there weren't even any HR professionals there. This was a risk-management seminar.
So, what the heck were we doing there? Well, as Tim Payne, head of people at professional services firm KPMG, puts it: "Risk is a huge space for HR to play in." Quite simply, HR should be getting involved with enterprise risk management. And if it isn't, then it's a massive missed opportunity for both functions.
But before we get into the why, it's worth giving a bit of background around what risk management actually is. "Enterprise risk management (ERM) is still a relatively new capability in organisations," explains Mary Young, principal researcher, human capital, at New York-based research association The Conference Board, who has carried out some of the most seminal research in the field she calls 'human capital risk'. "ERM is the process that identifies potential risks across the organisation and engages business leaders to prioritise them."
By that logic, having people risks on that list is surely a no-brainer, right? After all, if, as many CEOs are wont to trot out, people are your biggest cost centre or biggest asset, why would you not prioritise the risks surrounding them? Peter Cappelli, professor of management at Pennsylvania's The Wharton School and director of Wharton's Center for Human Resources, puts it succinctly when he says: "In risk management, everything you can imagine comes back to what's up with people." And as Will Davies, a director in Deloitte's HR advisory practice, warns more starkly: "Any one person can bring a company down."
However, the reality of how people risks are seen is somewhat different. When Young started doing her research into the relationship between HR and risk management a couple of years ago, she was surprised by her findings. "People risks were just not on the map," she recalls. "It was incredible to me that they were not factored in. In most companies, there is not a lot of communication between HR and ERM. We saw significant gaps in the views of risk people and HR people."
Cappelli agrees that people risks are not being taken seriously enough. "Some areas, such as finance, are taken more seriously than other areas. We go from incredibly sophisticated risk management, to nothing. But with both HR and business topics, everything comes down to people issues, and we are just not thinking about them systemically enough."
Young's initial research backs this up. Despite finding that people risks were not on the map, her research did find that people risks are hugely significant to any business. According to her report 'Managing Human Capital Risk', human capital risk ranks fourth among 11 risks in terms of its impact on business results. That puts it ahead of many other risks that companies rigorously manage, such as financial, supply chain and IT risks. And even more worryingly, human capital risk ranks 10th (out of 11) in how effectively it is managed by organisations.