Strategic Cost Management: Improving Efficiency and Maximising Profitability
Programme Objectives To succeed in an increasingly competitive global market, it is incumbent for every organisation to improve its process efficiency and also have a continuous profitability improvement plan. To achieve this, a company has to know the cost of its entire economic chain and to work with others in the chain to manage cost, improve efficiency and maximise profitability. This seminar helps to understand the concepts, processes and methodology of Activity Based Costing and how it can be implemented. The course will be practical with hands-on exercises so that the participants will be able to apply this knowledge in their workplace after the course.
Understanding of the importance of Strategic Cost Management
Understand the concepts of Activity Based Costing
Case Study and exercises
System solution - Software tool
Demonstration of a sample model
Programme Outline 1. Introduction
Challenges faced by industry today
The importance of Enterprise Performance Management
Strategic Cost Management
2. Activity Based Costing framework
Concepts of Activity Based Costing
Activity Based Management
3. ABC in Practice
4. Using ABC for Improvement
4. System Solution
Introduction to a ABC Tool
Demonstration of the tool
5. Conclusion Intended For This training course is specifically designed for managers in all organizations aimed mainly at:
CEOs, CFOs, COOs, Finance Managers, and Operations Managers who are responsible to managing performance
Strategic Planning Executives with the responsibility to maintain a performance management framework and process
IT Executives with the responsibility to implement a Balanced Scorecard System
Professionals who want to gain knowledge of Cost Management concepts
Fee Members: $577.80
Non-Members: $693.36 CPD hours: 12 Fee: CRA members AU$600 Non-members AU$800 Presenter: Mr. Markus Lion, FCCA, CPA, CRA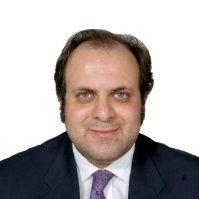 Mr. Lion has extensive experience working within the financial markets sector in Asia. He has deep technical knowledge covering listed companies, multinationals, initial public offerings and mergers and acquisitions due diligence gained over 18 years at PricewaterhouseCoopers. He was also the CFO of one of the largest financial institutions in Singapore. He is both a Fellow Chartered Accountant (FCA) and Fellow Certified Public Accountant (FCPA) and has provided advisory services to many public listed companies, multinationals and government-linked companies on the development of financial reporting standards, corporate governance and risk management, and changes in regulatory environment.