Risk Management and Fraud Investigation
Programme Objectives
This is a lively and engaging programme, specially designed for managers and executives to understand and evaluate the requirements of corporate governance, risk management and compliance practices applicable to all organisations - ranging from public listed companies, financial institutions, privately-owned businesses, to small and medium size enterprises.
This workshop provides an opportunity for participants to benchmark their organisation practices against the COSO-ERM framework, and learn how to implement an effective ERM system in compliance with the current standards and other requirements for their organizations.
Programme Outline Overview of Fraud and Dynamic Analysis
The concept and purpose of fraud auditing
The Triangle Theory of Fraud
Analysis of the Environment and Incentives for Fraud Occurring
The subjects and types of fraud
Employees fraud, corporate fraud, supply chain fraud, investment fraud, customer fraud
Financial reporting fraud and cash fraud
Internal Prevention and External Review and Supervision in the Enterprise
How to identify signs of fraud
Financial report auditing
Deliberate distortion of records and misappropriation of assets
Theft, embezzlement, corruption and cover-up
How to prove fraud
Who is the fraud committer?
Common methods for fraud auditing
Red Flag" notation
Manufacturing of errors
The Risk of distortion of fraud auditing
Inappropriate auditing findings
Ultra vires auditing and legal risk
Analysis of Real Cases and Operational Advice CPD hours:6 Fee: CRA members AU$1200 Non-members AU$1600 Presenter: Mr. Arnold, FCCA, Singapore CPA, CRA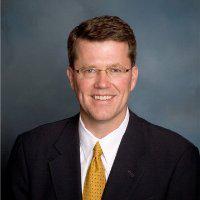 Mr. Arnold has extensive experience working within the financial markets sector in Asia. He has deep technical knowledge covering listed companies, multinationals, initial public offerings and mergers and acquisitions due diligence gained over 18 years at PricewaterhouseCoopers. He was also the CFO of one of the largest financial institutions in Singapore. He is both a Fellow Chartered Accountant (FCA) and Fellow Certified Public Accountant (FCPA) and has provided advisory services to many public listed companies, multinationals and government-linked companies on the development of financial reporting standards, corporate governance and risk management, and changes in regulatory environment. Mr Sandhu also has many years of experience conceptualising, developing and conducting client training programmes at PricewaterhouseCoopers which were highly successful.