Reader-Friendly Audit Writing
Programme Objectives Upon completion of this workshop, participants will:
Understand IIA Audit Report standards
Identify and avoid common errors in audit writing
Acquire techniques and process for writing succinct audit compliance reports
Programme Outline
Understand IIA Standards for Audit Reports
Analysing reader's needs and expectations
Common errors to avoid in writing Audit Reports
10 C Guidelines for improved Audit Reports
7Ps of the writing process to get started without delay
What senior management expect of your Audit Reports
Format and Layout of Audit reports
Getting started when writing with detailed findings and research
Planning your draft and overcoming audit writer's block
Using the Inverted Pyramid top down structure
Highlighting key points for quick reading
Devices for easier reading
Examples of Audit Reports for review
Checklist of effective Audit Reports and Proposals
CPD hours:6 Fee: CRA members AU$400 Non-members AU$800 Presenter: Mr. Markus Lion, FCCA, CPA, CRA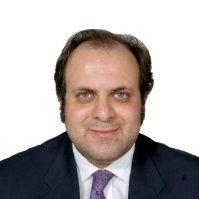 Mr. Lion has extensive experience working within the financial markets sector in Asia. He has deep technical knowledge covering listed companies, multinationals, initial public offerings and mergers and acquisitions due diligence gained over 18 years at PricewaterhouseCoopers. He was also the CFO of one of the largest financial institutions in Singapore. He is both a Fellow Chartered Accountant (FCA) and Fellow Certified Public Accountant (FCPA) and has provided advisory services to many public listed companies, multinationals and government-linked companies on the development of financial reporting standards, corporate governance and risk management, and changes in regulatory environment.