Corporate Governance, Risk Management and Compliance Masterclass
Programme Objectives
This is a lively and engaging programme, specially designed for managers and executives in Singapore to understand and evaluate the requirements of corporate governance, risk management and compliance practices applicable to all organisations - ranging from public listed companies, financial institutions, privately-owned businesses, to small and medium size enterprises.
This workshop provides an opportunity for participants to benchmark their organisation practices against the COSO-ERM framework, and learn how to implement an effective ERM system in compliance with the current standards and other requirements for their organizations.
Organizations that take and manage risks well are more likely to achieve or exceed their objectives because they have the capacity and ability to:

Identify and exploit opportunities;
Identify and manage risks that could affect achieving their objectives;
Make good decisions quickly; and
Respond and adapt to unexpected events.
Programme Outline
Module 1 – What Risk is About
What is Risk?
Events – Risk and Opportunities
The 'Fraud Triangle' of Red Flags
A Comprehensive Listing of Risk Factors
Critical Thinking – Insights to the Magic of David Copperfield
Fun Facts – Who is a Typical Fraudster
It's Movie Time – The Black Hole
Module 2 – Introduction to Governance and Risk Management
Governance Models – Getting the Balance Right
The Toolbox of Risk Management
Roles of the Audit Committee, the Internal Auditor, the External Auditor
Linkage between Governance, Risk Management and Audit
Practical Case Studies – Recent Instances of Corporate Governance Failures and Lapses
Module 3 – International Standards for ERM
International Risk Management Frameworks
What is ERM?
Introducing the New COSO-ERM Integrated Framework
Practical Case Study – What Went Wrong?
Module 4 – COSO-ERM Framework in Practical Terms
Internal Environment as the Foundation of Risk
Objective Setting and Linking to Risk Appetite and Risk Tolerance
Events Identification I - Strategic Risk Analysis Techniques and Application
Events Identification II - Business Process Analysis to Identify Key Events Emanating from External and Internal Factors
Risk Assessment - Application of Risk Assessment Techniques; Inherent and Residual Risks; Impact and Probability
Risk Response - Risk Response Types; Portfolio View of Risk Response
Control Activities I - Financial & Non-financial Control Activities, Internal Controls over the Sales/Collection Process
Control Activities II - Internal Controls over the Acquisition/Payment Process
Information and Communication - Communication with Internal and External Parties; Whistle-Blowing
Monitoring - The Roles of Internal and External Stakeholders; Ongoing and Separate Monitoring
Monitoring by Auditors I - Audit Process Overview
Monitoring by Auditors II - Audit Risk Assessment
Module 5 – Systems Thinking and Organisation as Dynamic System
Mental Models and "Silo-Mode"
Inter-relationships and Holistic View
Unintended Consequences
Practical Case Studies – "The Divide and Conquer" Strategy
Module 6 – Sustainability Risk Management
It's Movie Time – What is the Cost to Organizations for Ignoring and Sidestepping Sustainability Risks
Risk Management Issues arising from Environmental and Social Concerns.
Framework for Reporting Sustainability Risk
Practical Case Study – Examining Keppel Corporation's Sustainability Risks
Module 7 – Value at Risk: The New Benchmark for Managing Financial Risk
Financial Risks versus Business Risks
Change: The Only Constant
Types of Financial Risks – Market Risks, Liquidity Risks, Credit Risks, Operational Risks
Insights to Derivatives Markets: How Big?
Module 8 – Concepts Integration and Review
Risk and Ethics
Fraud Prevention Strategies
Recap with a Fun Quiz Game Show - "Who Wants to be a Risk Management Genius?"
CPD hours:24 Fee: CRA members AU$1400 Non-members AU$2000 Presenter: Mr. Arnold, FCCA, Singapore CPA, CRA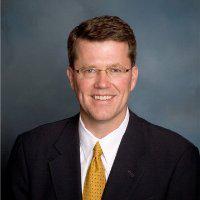 Mr. Arnold has extensive experience working within the financial markets sector in Asia. He has deep technical knowledge covering listed companies, multinationals, initial public offerings and mergers and acquisitions due diligence gained over 18 years at PricewaterhouseCoopers. He was also the CFO of one of the largest financial institutions in Singapore. He is both a Fellow Chartered Accountant (FCA) and Fellow Certified Public Accountant (FCPA) and has provided advisory services to many public listed companies, multinationals and government-linked companies on the development of financial reporting standards, corporate governance and risk management, and changes in regulatory environment. Mr Sandhu also has many years of experience conceptualising, developing and conducting client training programmes at PricewaterhouseCoopers which were highly successful.