Business Failure and Corporate Recovery
Programme Objectives The volatility of the economic environment has raised the risk of failure of businesses and companies even if they have sound business models. Weaker companies and their business activities are coming under increasing stress and both shareholders and third party creditors and financial institutions are ever alert and need to act on early signals to avert failure risk. Corporate managers and business owners should become ever more proactive in scanning the weaknesses of their customers as well as positioning of their own companies. Once weaknesses have been identified, actions need to be instituted to prevent further decline and start the road to recovery. However often business recovery is elusive. Should the weakened company be given a chance to recover or would liquidation is a better option?
Develop an understanding of the causes of business failure
Learn to identify early warning signals and various responses of management
Create a broad framework for business recovery and identify its requirements
Awareness of practical issues of crisis prevention and recovery
Programme Outline
Introduction – business & corporate failure

Definition of business failure
Causes of business failure

Warning signals of corporate failure

Prevention of business failure
Indicators and signs

Corporate recovery

What price corporate recovery?
Success factors in corporate recovery
Strategies for recovery
Corporate restructuring vs. financial restructuring

Implementing a corporate recovery

Risk assessment
The essential steps
Organizational change
CPD hours:6 Fee: CRA members AU$1200 Non-members AU$1600 Presenter: Mr. Arnold, FCCA, Singapore CPA, CRA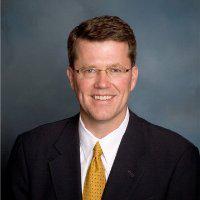 Mr. Arnold has extensive experience working within the financial markets sector in Asia. He has deep technical knowledge covering listed companies, multinationals, initial public offerings and mergers and acquisitions due diligence gained over 18 years at PricewaterhouseCoopers. He was also the CFO of one of the largest financial institutions in Singapore. He is both a Fellow Chartered Accountant (FCA) and Fellow Certified Public Accountant (FCPA) and has provided advisory services to many public listed companies, multinationals and government-linked companies on the development of financial reporting standards, corporate governance and risk management, and changes in regulatory environment. Mr Sandhu also has many years of experience conceptualising, developing and conducting client training programmes at PricewaterhouseCoopers which were highly successful.