Fears raised about anti-money laundering laws
By Ben Chapman-Smith, The New Zealand Herald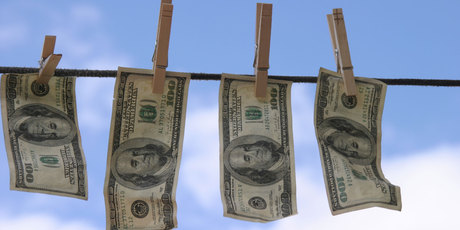 New money laundering and terrorist financing laws coming into effect shortly could affect the ability of migrant workers to send money home to poor family members, says a specialist consultancy.
Auckland firm Anti-Money Laundering Solutions said it was concerned the Anti-Money Laundering and Countering Financing of Terrorism Act could be applied in a way that prevented money flowing from New Zealand to some of the world's poorest people.
The new laws, which come into effect on June 30, will place obligations on New Zealand's financial institutions and casinos to detect and deter money laundering and terrorism financing.
Money remitters, which range from large multi-national companies like banks to small single person operations, will also fall under the rules.
Remittance is the transfer of money by a foreign worker to his or her home country.
According to the Department of Internal Affairs, there are about 820 identified agents offering money remittance services outside of registered banks.
The estimated total value of transactions within a year is about $150 to $200 million, including both inbound and outbound transactions.
AML Solutions director Richard Manthel said there were many traditional money remitters who operated according to informal, trust-based systems like the Arabic Hawala or Indian Hundi arrangements.
These "alternative" systems tended to operate outside the established banking channels, involved anonymity, and often sent money to poorly regulated countries.
"On the one hand, they can have characteristics that make them highly vulnerable to money laundering and terrorist financing," Manthel said.
"On the other hand, they are often the preferred means by which immigrants and migrant workers send money that is essential to support family at home, especially in countries that don't have a reliable banking system."
Manthel and fellow director Mark Todd said such systems raised challenges for regulators and mainstream financial institutions.
Todd said he was concerned some remitters could come under closer scrutiny and be left unable to access banking services.
He did not want to see a blanket crack down which put them out of business and stopped money reaching poor people at the other end.
"It is important that stakeholders take a balanced approach that does not unnecessarily disadvantage vulnerable communities in New Zealand and overseas," Todd said.
Funds travelling though small remitters were usually of legal origin intended for legal purposes, he said.
"What the banks could do is say 'it's high risk therefore we'll put very robust processes in place to mitigate the risks'.
"Everyone needs to recognise that although the risks might be high, there are some effective legitimate things that could be prevented if everyone has a knee-jerk reaction."
Todd said the large flow of remittance to the Pacific Islands was probably less risky than that to countries like Pakistan or Somalia, but could still probably come under close scrutiny.
According to the World Bank, remittance flows to the developing world are expected to rise to $406 billion this year.
Download AntiMoney Laundering and Countering Financing of Terrorism Act 2009