EU weakens audit reforms, but rotation, tax in the mix
Source: Shaun Drummond, Financial Review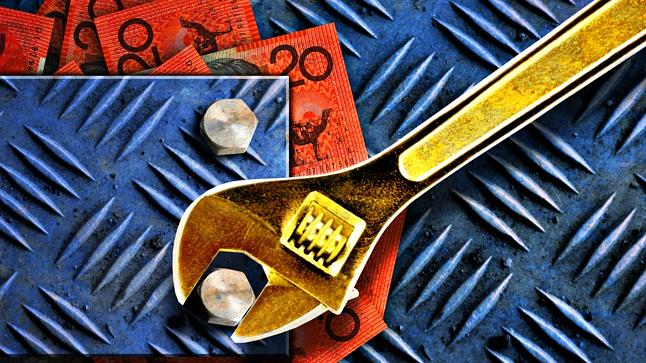 A European Parliamentary committee has approved a watered-down plan to toughen rules for auditors in the wake of the global financial crisis, allaying audit firm fears that harsher laws there would influence global audit firms and local audit rules.
But the changes would still require mandatory rotation of audit firms, which ASIC has warned it will push for here if the quality of audits continues to decline.
The European changes would also prohibit audit firms from giving tax advice that "directly affect the company's financial statements and may be subject to question by national tax authorities".
Among the changes agreed to in a 15 to 10 vote by the Committee on Legal Affairs is mandatory rotation of audit firms every 14 years, extendable to 25 years in some circumstances. The European Commission originally proposed rotation every six years.
So-called public interest entities – which include banks, insurers, and listed companies – will have to put out a tender when moving to a new auditor.
Changes to auditor rules that came into force in Australia in mid-2012 extended the requirement for audit partner rotation from five years to seven, as is the case in the UK. They also allowed the Australian Securities and Investments Commission to name and shame auditors that in an "audit deficiency report" if they fail to remedy non-compliance with audit standards or reporting requirements.
Non-audit services
The European Commission had also proposed prohibiting any audit firm from offering non-audit services, opening up the prospect of big audit firms being broken up.
Instead, the committee approved a regime that is equivalent to that in Australia and many other jurisdictions – allowing audit firms to provide non-audit services as long as they are not audit clients.
The proposed rules will also prohibit contractual clauses that stipulate the use of the big four accounting firms. Large companies will often only use big-four firms because smaller firms don't have the capacity to serve their needs, and also for corporate reputation.
Amir Ghandar, CPA Australia's assurance and audit policy adviser, said he supported most of the changes, but had "serious reservations" about mandatory rotation.
"Mandatory rotation is an artificial constraint on the free deliberation of audit committees and directors," he said.
"While the benefits are questionable and not clearly shown in research, it is clear that mandatory firm rotation would have negative impacts such as unnecessary costs, disruption in capital markets and possibly increase market concentration."
He said mandatory rotation had been introduced in Italy, but had led to more concentration in the audit market.
Are reviews representative?
The CPA has questioned whether ASIC's annual reviews of audit quality are truly representative.
"The ASIC audit inspection program is not a representative sample of audits in Australia, hence CPA Australia questions the persistent statements on audit quality in Australia from ASIC's communications that have been widely reported in the media," Ghandar told a hearing of the joint parliamentary committee on corporations and financial services in March.
"The mantra of one in six audits being deficient, of frustration, of disappointment and failure are just not backed up by the science and logic you would expect, given the ramifications of such statements."
The European Parliamentary committee will now negotiate with members of the European Council to agree on a final text for a bill to be voted on.