Corporate Governance in a Developing World
By Jane Williams, Editor Knowledge Arabia, INSTEAD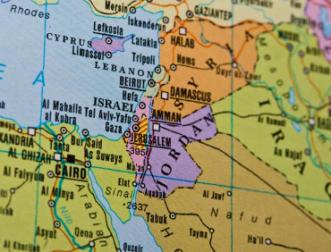 As they shift towards more market-based economies, Arab companies can no longer afford to neglect demands for greater accountability and transparency in the boardroom.
Ten years ago there was no Arabic term for "corporate governance" in the Middle East and North Africa (MENA) – a region dominated by family and state-owned enterprises.
Attention to governance was piecemeal. Companies had their own practices and policies addressing accountability and social responsibility but there were no regulatory precepts and little attention paid to details of transparency or conflict of interest – issues crucial to the running of a modern business.
Much has changed since then. Today 14 of the 17 MENA economies have a corporate code of some description and "hawkamah" (the recently coined Arabic word for governance) is becoming more than just a catchphrase. But while some countries are making great strides improving accountability and transparency, in many of the countries that need it most - those experiencing political, social and economic transition with an urgent need for foreign investment and jobs - the process has faltered.
Missed opportunity
"They've missed an opportunity," says Nasser Saidi, Middle East economist and government reform advocate. "The Arab Spring – or Arab Firestorm as I call it – has pointed to waste, inefficiencies and lack of transparency in government and the public sector." But despite the perfect timing - history has shown times of crisis present the perfect opportunity for policy change - new governments in these economies are failing to address the issues or pose them to the public.
There has been, says Saidi, too much focus and public debate on politics and not enough on the economy.
Saidi himself is not inexperienced in both the practicalities and the philosophy behind good economic practice. He's been an economics professor (University of Chicago, Institut Universitaire de Hautes Etudes Internationales in Geneva), First Vice-Governor of the Lebanese Central Bank, Minister of Economy & Trade as well as Minister of Industry in Lebanon, a member of the UN Committee for Development Policy, and Chief Economist for the Dubai International Financial Corporation.
As the founder and former CEO of the Dubai-based Hawkamah Corporate Governance Institute, he has realistic expectations. "It's going to be a long drawn-out process. The West is deluding itself if it thinks the issues can be addressed quickly… (but) we shouldn't be impatient. What we've learned through (similar) processes in Eastern Europe, Asia and Latin America is that these things take time."
While deep change in a political, societal and economic context could take five years (at least), integration of corporate governance into the local practice and business culture will take 10 years or more, says Ludo Van der Heyden, the Mubadala Professor of Corporate Governance and Strategy at INSEAD, noting effective management of these developments, and persistent and enlightened commitment of government and business leaders are essential for better practices to take root and become sustainable.