Axis Bank appoints KPMG for money laundering inquiry
Moneycontrol Bureau
Axis Bank has appointed KPMG, one of the big four consulting firms to carry out a forensic investigation into the alleged money laundering case. According to Somnath Sengupta, executive director of the bank, the lender has however not suspended its employees who were allegedly involved.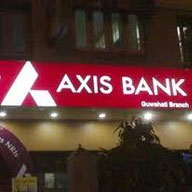 "KPMG is conducting an external investigation into the alleged money laundering case. We have moved 20 employees, who were allegedly involved, to the administration department (from their respective vertical). We have deactivated their employee IDs. All inquiries are already initiated. So far, we have not found any evidence of money laundering in the bank," he told reporters while announcing the bank's fourth quarter earnings .
However, he was not sure of any specific date within which reports of those investigations will appear. The bank has identified 12 branches, which are susceptible to such allegations. These branches are across India.
A month back, Cobrapost.com, an investigative news website, ran a sting operation alleging that three private sector lenders including ICICI Bank , HDFC Bank and Axis Bank were involved in money laundering cases. Immediately after that, individual banks came out with press statements giving clarifications and ordering internal and external investigations.
On Tuesday, HDFC Bank said that it had suspended around 21 employees for their alleged involvement in the case. However, it will evaluate their suspension once the final reports of all investigation are out.
"While we had our own internal audit, we have ordered for a forensic investigation by consultancy firm Deloitte. At the same time, the regulator too is doing its own scrutiny. As of now, there is no transaction of this type (money laundering), which any of these audits receives. There is no systemic risk," Paresh Sukthankar, executive director at HDFC Bank, had said on Tuesday.
The Reserve Bank of India (RBI) too discussed the issue with those banks. Currently, it is investigating the matter. RBI deputy governor K C Chakrabarty too hinted at taking corrective measures to fix the problem. However, he ruled out any systemic risk due to it while refusing to divulge details of investigation.
Last week, Rajiv Takru, the secretary at the Department of Financial Services - Government of India, had met RBI in Mumbai. After the meeting, he said that the central bank report pointed out to some "aberrations", and assured action against the erring parties.